how sweet it is
My "Happiness" painting got accepted at a gallery and they put it in the window for passerby to see. After I dropped the youngest child off at preschool, I drove by and stood on the sidewalk looking at it like a proud father waving at his newborn child in the nursery. I even took pictures.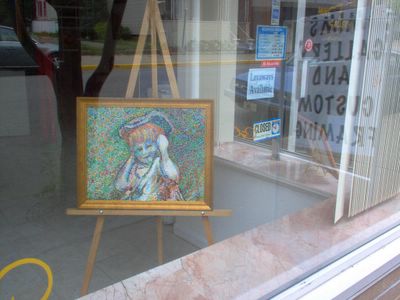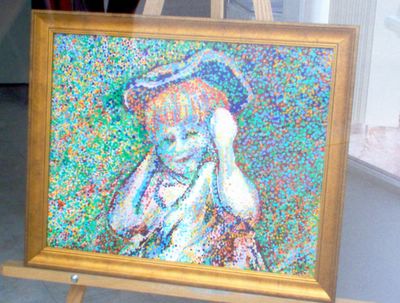 My other gallery show is coming up on Oct. 1. Now I stop admiring myself and get back to work again, getting ready for it. I haven't even sent out invitations or really let anyone know about it. Too busy. Which means I'll be working like a dog for it and then no one will come.
I'm not too great at PR, I'm afraid.